Rickshaws in the Community

PROMOTING AIRCANADA.COM NON STOP SERVICE FROM Toronto to Shanghai. Theme---Get There Fast –"hence the bike built for 3 pulling the rickshaw"

Mayor Hazel of Mississauga takes a Rickshaw Ride at Square one
Members of the Canadian Screen Actors Guild arrive to a green carpet event in rickshaw during the Toronto International Film Festival
Rudolf guides Santa to his castle in a rickshaw at Upper Canada Mall in New Market
Rickshaws Shuttling guests to a Bat Mitzvah at Atlantis Pavilion
Rickshaws at a corporate real Estate Function in Mississauga—Tennant Appreciation Day
Rickshaws used at Charity Event—City Chase in Liberty Village

Rickshaws Carry VIP Sponsors Michael Lee Chin at the Chinese Lantern Festival at Ontario Place
Rickshaw Services of Toronto official Launch of the city's Live Green Add Campaign
Rickshaws attend the Grand Opening of Intrepid travel alongside a Lama, Zebra, Kangaroo and 3 parrots
Rickshaws Launch the Grand Opening of Toronto's first Puma Store on Bloor St
Moxie promotions use a Pink rickshaw to Promote the product launch of Tab Energy Drink
Rickshaws conduct Gorilla Marketing for DNA condo development in Toronto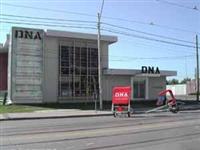 Rickshaws gather at Mirvish Theatre to provide Rickshaw Service to theatre goers
Students heading to the Prom Ceremonies Choose rickshaws as their mode of transportation
Rickshaws Sponsored by Motrin at City Chase chase point at Queens Park Toronto
A couple arrive in a rickshaw for the beginning of their Stag and Stagett
A TV is carried on a rickshaw for footage for the TV show-" The TV Made Me Do It"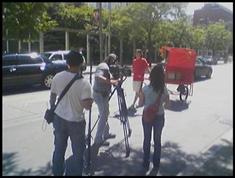 Rickshaws shuttle people back and forth to the bar during the Guinness book of World record's "World's Longest brunch"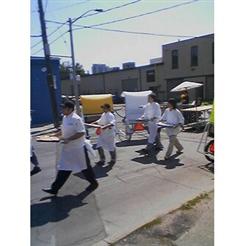 A rickshaw is decorated for 2 hours by 3 sisters of the bride for a Hindu wedding in Brampton.
Rickshaws shuttle a wedding party from University of Toronto


Some tourists and locals take a ride on the wild side
Rickshaws arrive at an office tower to shuttle corporate staff to the lake for their Staff Party.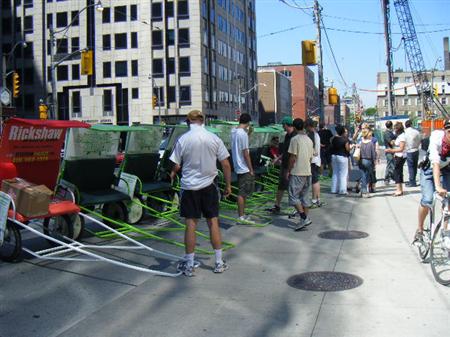 Rickshaws are on location at the set of Take This Waltz produced by Sarah Polly
Rickshaws conduct a free ride Marketing Program at the Upper Canada Mall in New Market at Christmas
These 3 girls go shopping in style